fantastic NS voyage
or
the day nobody got eaten by sharks
chapter 1 - "foraging for food." nobody wanted to eat at cholo's except me, so here we are leaving the marketplace in search of something else. sadie and jenny wonder, "where are we going?" and mart reassures them that this is "the hawaiian way."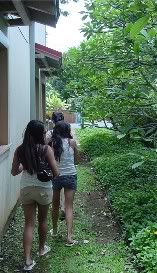 chapter 2 - "what, no kua aina?!" ... i would normally advise ordering any establishment's signature thing (pizza at pizza bob's, for instance) but PB's makes a killer sicilian sandwich. the girls at pizza bob's: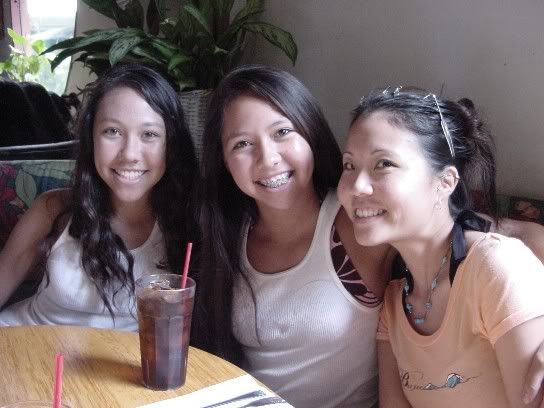 ... all right, and the boy:
chapter 3 - "sad in haleiwa" (half-eaten phone):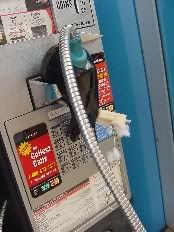 chapter 4 - "happy in haleiwa" (sadie and jen approve of kreeesty's driving):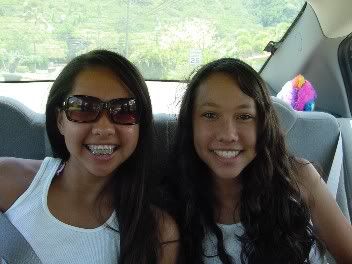 chapter 5 - "parking at waimea is a beeeeeeeeyatch!" ... so we left daphne on the highway and hoped for the best. here we are trying to face down oncoming traffic like we're not scared. side note: while tooling around the parking lot, i mumbled something about being careful not to steal parking from mokes lying in wait. sadie and jenny asked what a moke was. such fortune that a large local fellow wearing a shirt that said "MOKE" stepped out of his car at that moment. anyway, here we are trying not to get killed: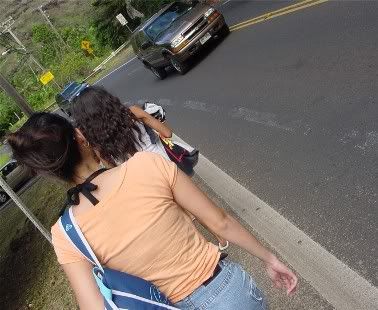 chapter 6 - "waimea bay 6.27.05" ... i normally don't take pictures of just scenery, but this was too good to pass up.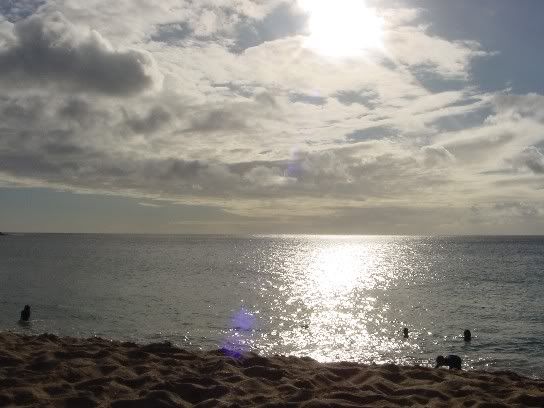 mercedes and jenny convince me that it's not THAT cold, and mart worries about sharks: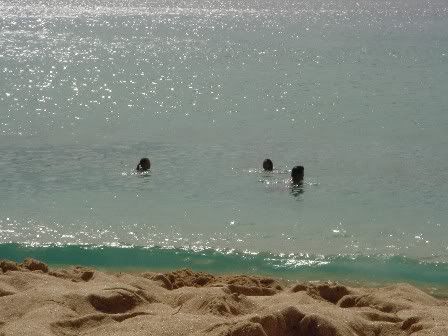 they lied, it was arctic. but the post-freeze bake is always worth the pain. jen and sadie check their e-mail, and ken momochi informs me that daphne may be getting towed as we speak. why am i smiling?!:
chapter 7 - "back at home." mart, who enjoyed a shark-free trip to the ocean, gets back to work ... well, sort of.